About Us
Rockland's Favorite Glass Contractor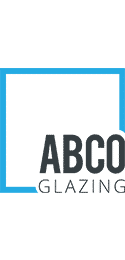 ABCO Glazing is a family run business led by professionals with decades of experience providing premium glazing services to both residential and commercial clients. Headquartered in Rockland County, we've served our customers' needs throughout the Tri-State area by providing high end shower enclosures, curtain wall, custom windows, and many other services.
Glazing is a complex world, and we recognize that many individuals and businesses may need tailored guidance to determine the optimal path forward. Even seasoned contractors often lack glazing experience, and working with a professional team that has your best interests in mind can make all of the difference.
We distinguish ourselves by our willingness to walk prospective clients through the entire glazing process, from start to finish. If there's one quality that characterizes our business, it's our patience which ensures that clients receive precisely what they have in mind.
Our dedication and emphasis on customer satisfaction has been the driving force of our business since the day we were founded. Moreover, our insistence on using premium materials ensures that customers receive the best possible value for every dollar spent.
"Our dedication and emphasis on customer satisfaction has been the driving force of our business since the day we were founded."
As a fully insured company led by a team with over 30 years of combined glazing experience, customers are assured that their projects are in professional hands. You're guaranteed the peace of mind in knowing that the quote you receive is precise, and that your project will be completed on schedule.
For a free estimate and to learn more about how our decades of glazing experience can satisfy your needs, please reach out to us today.
Frequently Asked Questions
What areas does ABCO Glazing serve?
Our headquarters are in Rockland County, NY, and we primarily serve clients in the Lower Hudson Valley area (Rockland, Westchester and Orange counties), New York City, and northern New Jersey. However, we're committed to meeting our customers' needs beyond our local market and have performed jobs throughout the Tri-State area.
How is your glazing company unique?
ABCO Glazing is distinct in the way that we place your needs first. We patiently walk our customers through the entire glazing process, ensuring that you receive exactly what you have in mind. Before beginning a project, we'll go over all of your options—not just what's most convenient for us.
What types of services do you provide?
Our professional team has extensive experience in both residential and commercial settings, including both framed and frameless products. Projects that we've completed include high-end shower enclosures, high-end railings, curtain wall installation, office partitions, renovations of full buildings, and more. For a full list of our services, read more on our Services page.
What if I have something very specific in mind?
No problem! We're always willing to go the extra mile to satisfy the precise needs of our customers. In the past, we've even sourced materials from manufacturers across the country in order to ensure that the finished product was 100% perfect.
Are your glazers insured and licensed?
Yes, our company is fully licensed and insured. Our experienced glaziers are professionals and completely insured, including liability, workers' comp, and disability.
What is your company most proud of?
Our stellar customer service. We care for each job as if it was our own home, and we will take as much time as necessary to speak with you and learn how to best meet your needs.
Do you provide estimates?
Yes. For a FREE estimate, please give us a call at your earliest convenience at (845) 377-3883 or
online
"ABCO Glazing is distinct in the way that we place your needs first. We patiently walk our customers through the entire glazing process, ensuring that you receive exactly what you have in mind. Before beginning a project, we'll go over all of your options—not just what's most convenient for us."